Managed IT Penetration Testing Services
Helping you find your security vulnerabilities before hackers do!

Penetration testing, also known as 'PEN testing and ethical hacking' is the cyber security technique to evaluate and test the security of IT infrastructure, endpoint devices, and applications. In this practice, IT experts simulate cyber attacks to evaluate and assess the vulnerabilities of the IT infrastructure of an organization.
Here at Xinix, we take pride in being the UK's leading penetration testing services provider. We have a team of leading and highly skilled IT experts or PEN testers. We employ a combination of techniques and strategies in an attempt to gain unauthorized access and exploit your IT infrastructure by simulating real-world cyber attacks.

Our experts can proactively detect and identify security flaws and system vulnerabilities through this testing. Consequently, this detailed insight enables them to strategies and security measures to ensure cybersecurity. Partner with us today to identify your security vulnerabilities
Let us secure your IT network, infrastructure, and endpoint devices

We offer the following IT security penetration testing services:
Web Application Penetration Testing services
In this testing, our tech experts mimic real-world cyber attacks on a system, attempting to gain unauthorized access to sensitive data.
A combination of manual and automated techniques allows us to evaluate the application's architecture, code, and configuration to expose system vulnerabilities. This detailed insight helps us to implement better security measures.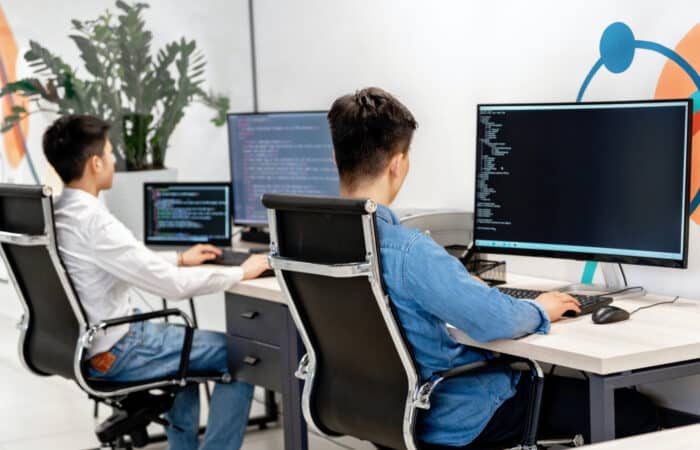 Network Penetration Testing
Internal network penetration testing is intended to check the security vulnerabilities of IT networks. It can be misconfigurations, weak passwords, unpatched systems, or vulnerable network devices. This testing evaluates if the network is secure enough to withstand potential cyber threats.
Cloud Penetration Testing Services
With the rise of cloud computing, businesses must ensure the cyber security of cloud infrastructure and applications. This type of PEN testing evaluates the security of cloud-based applications and cloud platforms, such as Infrastructure as a Service (IaaS), Platform as a Service (PaaS), and Software as a Service (SaaS) to identify and mitigate challenges in cyber security.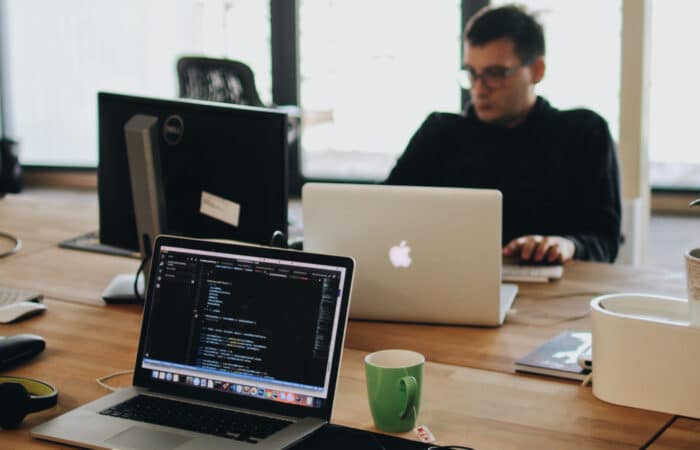 Penetration Testing Service 4-Step Methodology
Here at Xinix, we have a customer-centric approach and we offer tailored solutions and penetration testing services to our clients. Our team will have an open and detailed discussion with your IT management team. We will evaluate your organization's infrastructure, domains, servers, endpoint devices, and all. Then, we will finalize the devices which are more vulnerable to cyber threats and then we will devise our testing strategy.

Executing Penetration Testing

Our team will employ a combination of techniques and strategies and simulate real-world cyber attacks. We intend to gain unauthorized access and exploit your IT infrastructure. We will carefully repeat the PEN testing process so we can scan your systems for security flaws and vulnerabilities that are putting your sensitive data at risk. Also, our team will document their findings.

Implementation of security measures

With all details and insights into your cyber security infrastructure, we make logical choices to mitigate security risks and our recommendations to resolve them.

Retest for Validation of Fixes

Once we implement security measures during the remediation process, we will retest to determine the effectiveness of our solutions. Our team will repeat PEN testing to ensure your IT system is secure and protected.
Benefits of Comprehensive, Safe, and Compliant Pen Testing Services
Certified experts, you can trust
We have our team of leading IT professionals and PEN testers to help you safeguard your digital forefront.
Stay in compliance
Our tech experts will help you to ensure IT security compliance levels including cyber essentials, GDPR, ISO/IEC 27001, and PCI DSS.
Solutions tailored to your needs
We offer cyber security solutions tailored to your IT needs. Furthermore, we offer on-demand and automated patch validation, retesting, and security scans.
Detailed insights into the cyber security posture
Our cybersecurity services and PEN testing provides you with detailed insight into your cybersecurity landscape. We will identify loopholes, security vulnerabilities, and flaws before hackers can, so you secure your digital assets.
Secure your IT infrastructure
Ensure the safety and protection of your confidential and private data with our penetration testing services. A cyber threat or data breach can cost you huge financial loss and add to financial pain through loss of business and revenue, remediation fees, legal fees, along with potential penalties and fines for non-compliance.
Simple and affordable solution
Rather than spending a huge part of your budget on IT needs, partner with us, for our effective and affordable cybersecurity services. You can choose one-time testing or sign a long-term subscription plan for continuous PEN testing.
Have More Questions?
Talk to our tech experts today and let us help you choose the best-suited plans for managed cyber security services.